If you require a quick answer, the best underseat subwoofer is the Kenwood KSC-SW11, which delivers 150 watts of power and comes with a wired remote for adjusting the speaker settings. However, if you are willing to spend slightly more, the Pioneer TS-WX130DA offers additional performance and functionality.
After plenty of research, testing and using a number of underseat subwoofers (the above photo is my Kenwood KSC model), we've gained plenty of experience with these speakers. As well as our experience and testing, we also based the recommendations below upon multiple factors. The factors that we considered included their performance (peak power and RMS), size, construction, remote control, supplied hardware, warranty and value for money.
Best Underseat Subwoofer Overview
Compared to traditional car subwoofers that are much larger in size, the underseat alternative uses a compact design for versatile mounting. Whether you drive a small two seater or use your car for lugging tools around, the space savings make it a worthwhile investment for those requiring extra bass to their music.
Below is a list of the best underseat subwoofers that deliver powerful bass and fit easily underneath most car seats.
The Best Underseat Subwoofers
---
How We Rated
As mentioned above, we've owned several underseat subwoofers over the years and know what to look out for.
However, to keep up our commitment to testing and reviewing the latest underseat subwoofers (for this article), we've upgraded multiple in our cars due to brands releasing upgraded units.
As you can see in the below images, we recently installed the JBL BassPro Nano and Pioneer TS-WX400DA into separate cars. Both of these underseat subwoofers are highly rated in our roundup and we highly recommend them.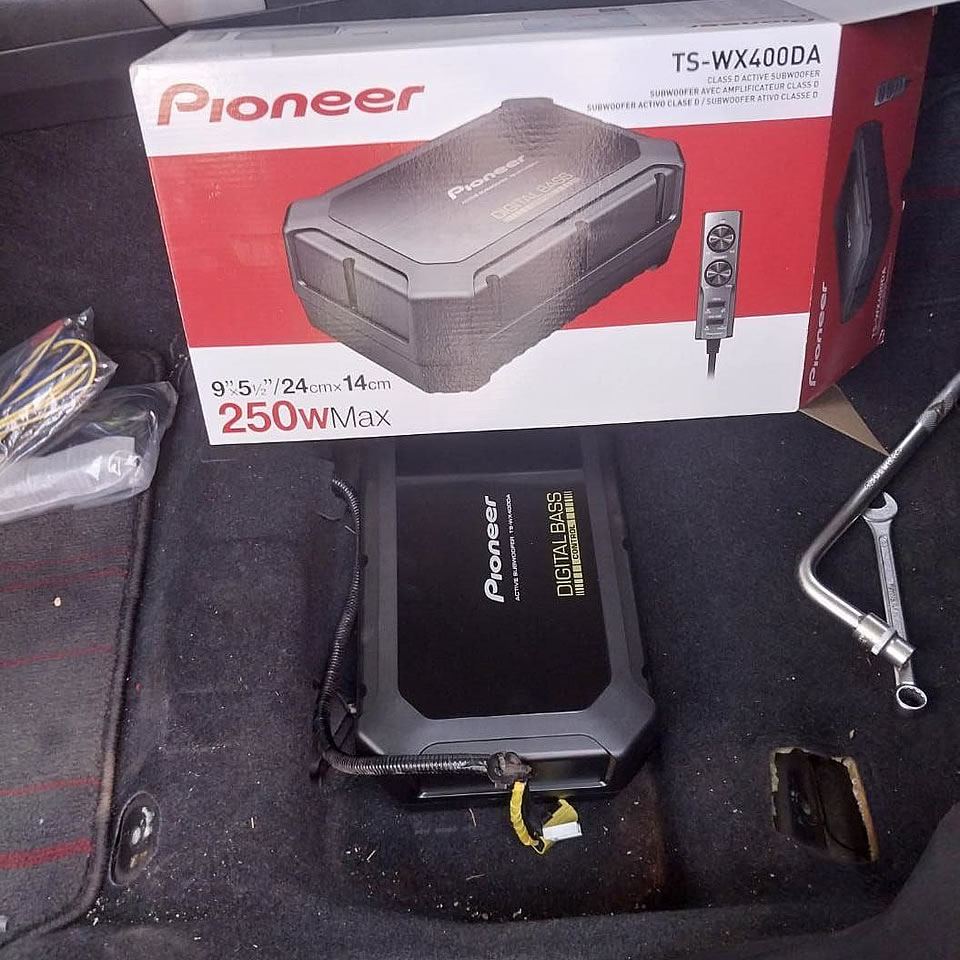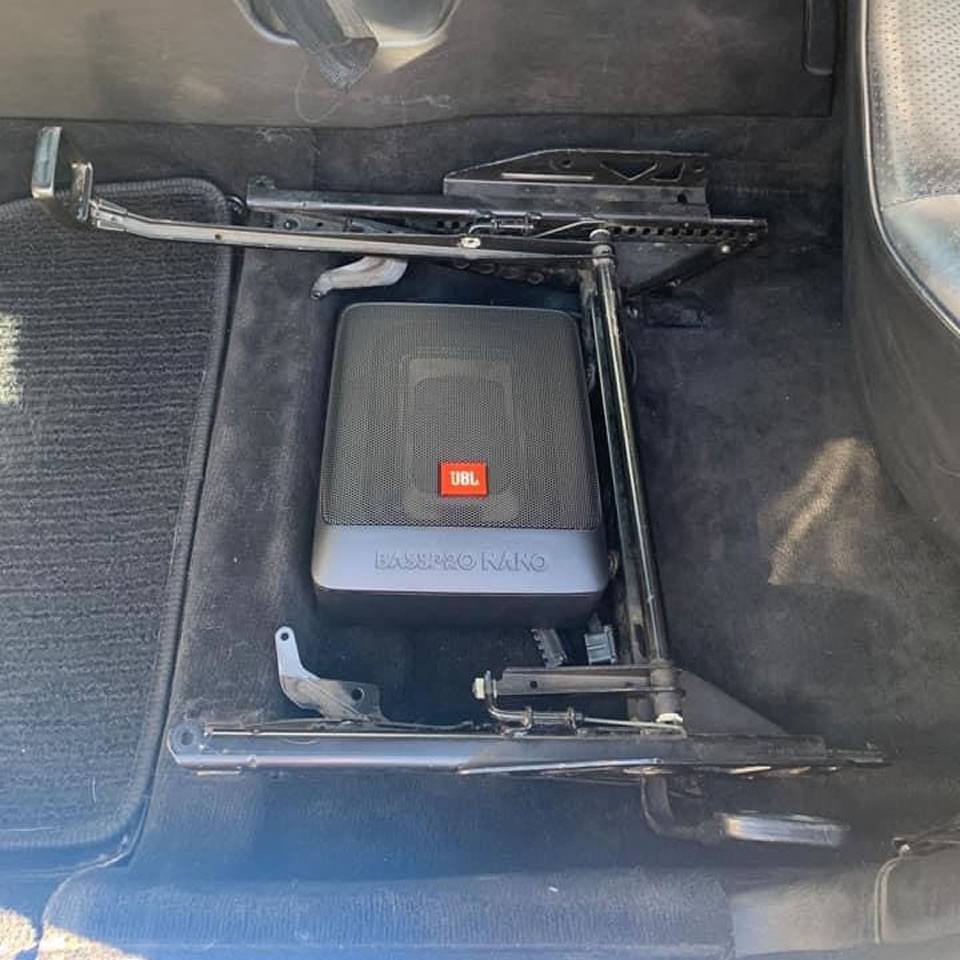 In terms of the installations of both, they were relatively straightforward but each time, we removed the car's seat. However, it's worth pointing out that this isn't always necessary but it does make the installation go far more smoothly. With regards to the JBL BassPro Nano installation, the space we had available was minimal but thanks to the ultra-compact design, it fitted perfectly and it made a huge difference to the bass in the car.
As well as testing and our experience, we also based our recommendations upon plenty of research and a number of factors. Some of the factors that we took into consideration included their performance (peak power and RMS), size, construction, remote control, supplied hardware, warranty and value for money.
Conclusion
Underseat subwoofers have become increasingly popular over the years because most modern cars lack the space for the traditional subwoofer alternative. To avoid disappointment, we strongly recommend that you measure the available space under the seat that you wish to mount the subwoofer. This is because not all cars offer enough space for even the most compact of units. However, if this is the case, most can also be mounted elsewhere if required.
If you require further information regarding any of our underseat subwoofer recommendations, feel free to get in touch and we will try to provide our assistance where possible.