DPF systems can be found on most modern diesels and they trap and hold any harmful emissions. The stored deposits are eventually burnt off at high temperatures and this is a process called DPF regeneration. This process usually happens at speeds over 50 MPH but if you don't achieve these speeds regularly, it can lead to the DPF becoming blocked. This is where a DPF cleaner becomes useful because it's designed to clear the deposits blocking the filter.
After having trouble myself with a blocked DPF in the past, we have since always used DPF cleaners. Over the years, we have tested a number of formulas (such as the photo we took above). Therefore, along with our own experience and plenty of research, we are able to rate and recommend a number of DPF cleaners.
If you are looking for a quick answer, the best DPF cleaner is the Forte DPF Formula, which is suitable for all diesel engines and aids passive regeneration of the DPF. However, if you are able to spray the cleaner directly into the diesel particulate filter, the K2 DPF Spray is the best alternative.
Best DPF Cleaner Overview
It's important to note that the formulas need to be used in accordance with their instructions for the best results. Some may require regular use every 3,000 miles in order to clear trapped soot that's clogging up the filter.
If you have been using the cleaner and there is no difference, we advise that you connect your car to an OBD2 scanner to confirm that the filter is actually blocked.
Below is a list of the best DPF cleaners that clear trapped soot and aid the regeneration of the DPF system.
The Best DPF Cleaner
---
How We Rated
As mentioned earlier in the article, we've experienced a blocked DPF filter in the past and it was an expensive repair. However, with the regular use of DPF cleaners, we haven't had an issue since and highly recommend them to anyone with a modern diesel car that features a diesel particulate filter. In terms of testing the DPF cleaners for this article, we've had great success with multiple cleaners over the years and we regularly use them in our diesel cars.
However, in a recent test that we conducted, we used the Forte additive (our best rated DPF cleaner) on a friend's Volkswagen Golf that had a blocked DPF (as shown in the image below).
After using the formula and driving 50 miles on the motorway with the car in a low gear but travelling at 70 MPH, the fault code had cleared. We advised our friend to continue using the cleaner and he has yet to see the DPF fault reappear.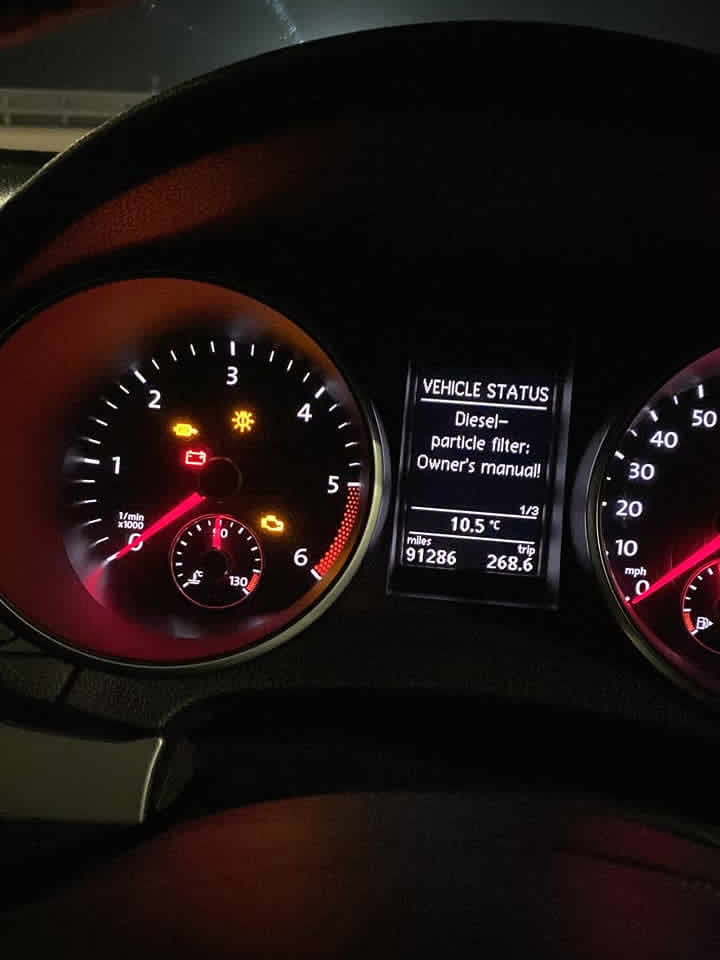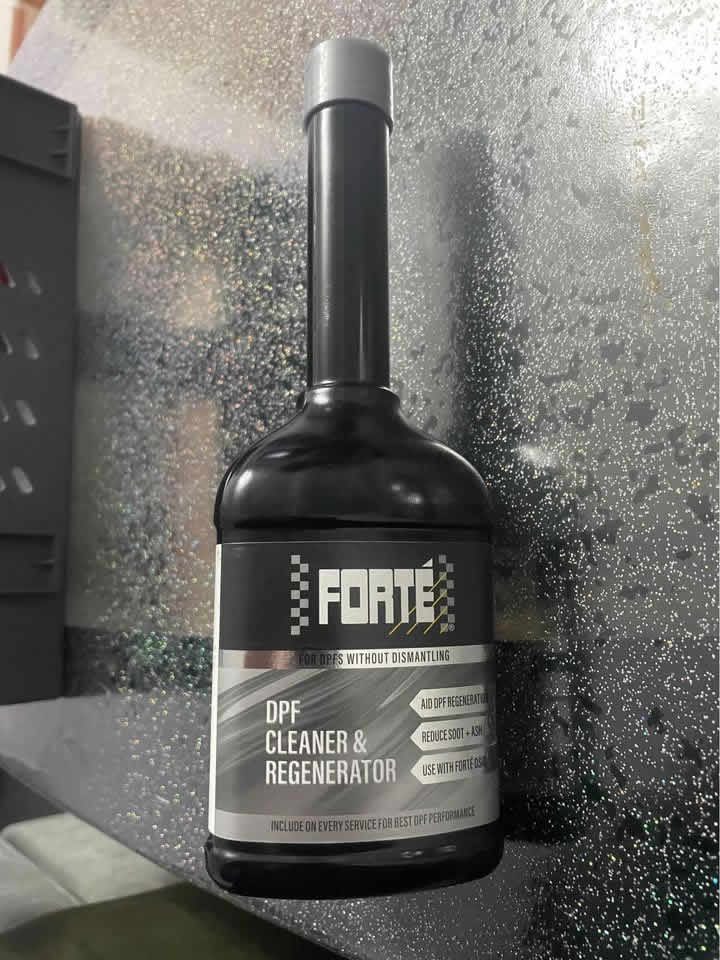 As well as testing multiple cleaners, we also based our recommendations upon the latest research and a number of factors. Some of the factors that we took into consideration included how easy they are to use, duration between the treatments, additional qualities and value for the money.
Conclusion
DPF cleaners are suitable for most diesel or biodiesel engines and they may require regular usage to keep the DPF clean. However, if you find that they aren't as effective as you would expect, go on a "spirited" drive whilst keeping the RPM's high. You could also drive on the motorway and keep the car in a lower gear whilst travelling at 60 to 70 MPH. This type of driving along with using the cleaner should help to keep it clean as long as there isn't a fault with the DPF.
All of our recommendations are suitable for a range of budgets and available in bulk buy options for extra value for the money. To avoid disappointment, we advise that you purchase from a reputable brand for complete peace of mind.
If you require further information with regards to DPF cleaners, feel free to get in touch and we will try to provide our assistance where possible.